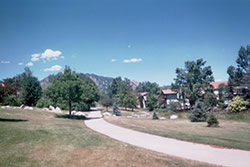 ---
HOA News
---
NOTICE: Next Board MEETING -September 17 2023, 6 pm
To attend, please send an email to the SC7HOA Secretary at southcreek7hoa@gmail.com

Upcoming Board Meetings:
December 3, 2023 – ANNUAL MEMBERS MEETING and December Board Meeting

See minutes Here: Annual Board Meeting and Board Meeting
---
Welcome to the South Creek 7 Community
Welcome to the website for the community. Our intention is to make information accessible, and to provide a way for us all, in South Creek 7, to communicate easily.
Below is a "comments" form that will be directed to the Board of Directors, and soon we will begin a community listserv that will allow all SC7HOA neighbors to send emails to the list. Watch for your invitation to join SC7HOA@simplelists.com!!!
To begin, please click on the Comments tab and let us know what YOU would like to see in the HOA website.
Comments
Click here to send comments to the South Creek 7 HOA Board