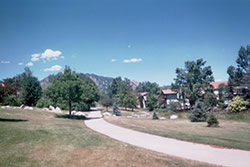 ---
**ALERT ** ALERT ** ALERT**
SC7 Residents are invited to attend an informational webinar with the City of Boulder about the CU Boulder South development proposal.
This is your opportunity to be able to ask questions about the development and to voice your opinion and concerns to the city planners.
MONDAY MARCH 1 – 5:30 PM
To join the meeting  CLICK HERE
Join by phone: 346 248 7799
Meeting ID: 952 1415 5066
Passcode: 200044
---
The proposed CU South Development will affect our neighborhood – this is your opportunity to join discussion with your neighbors and the city
---
PREPARE FOR THIS MEETING!!
SC7HOA page with information
Traffic Report and Neighborhood Comments
Save South Boulder website: https://www.savesouthboulder.com
---
Here are some questions that residents have suggested:
CU South is a major floodplain for Boulder. Building on it will affect this function.
How much will flood mitigation cost? Who will pay?
How much will it cost to move CU's tennis courts and various storage buildings? Who will pay?
Why should Boulder pay for CU's mistakes when both the city and county told them NOT to put tennis courts in the floodplain.
How will Tantra Lake be affected by flood mitigation for Fraiser Meadows?
What is being done to protect us from flooding? (as far as many know, the current answer is "nothing").
Public use of the property
Will there be open range hiking?
Will there be an off leash dog park?
Traffic Concerns when construction begins and then there is a large increase in housing and campus buildings
What about traffic? Vehicle trips per day will triple, so why does the draft study state that the impacts will be minimal.
How will you prevent the 2,000 – 3,000 new residents from using Tantra Drive all the time?
Where will truck traffic (and there will be a lot of it)? On Tantra Drive?
Why aren't CU and City council considering alternative campus locations?
NOTICE: NEXT HOA MEETING April, 2021
6:00 pm via ZOOM Meeting
To attend, please send an email to the SC7HOA Secretary at southcreek7hoa@gmail.com

---
HOA News
Welcome to the South Creek 7 Community
Welcome to the website for the community. Our intention is to make information accessible, and to provide a way for us all, in South Creek 7, to communicate easily.
We are thinking of two ways to do this – a "comments" form that will be directed to the Board of Directors, and a community "blog" site that will let us announce events, or call for community discussion.
To begin, please click on the Comments tab and let us know what YOU would like to see in the HOA website.
Comments
Click here to send comments to the South Creek 7 HOA Board