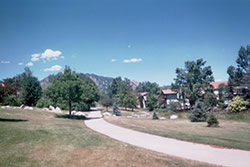 ---
HOA News
---
NOTICE: ANNUAL HOA MEETING – December 4, 2022, 1 pm
Zoom link:
Topic: SC7HOA Annual Meeting
Time: Dec 4, 2022 01:00 PM Mountain Time (US and Canada)
Join Zoom Meeting
https://us02web.zoom.us/j/85165577563?pwd=Q25BSDcwWlBoQmpIbDlLS1dNTDNJZz09

Meeting ID: 851 6557 7563
Passcode: 288978


To attend, please send an email to the SC7HOA Secretary at southcreek7hoa@gmail.com
---
Welcome to the South Creek 7 Community
Welcome to the website for the community. Our intention is to make information accessible, and to provide a way for us all, in South Creek 7, to communicate easily.
We are thinking of two ways to do this – a "comments" form that will be directed to the Board of Directors, and a community "blog" site that will let us announce events, or call for community discussion.
To begin, please click on the Comments tab and let us know what YOU would like to see in the HOA website.
Comments
Click here to send comments to the South Creek 7 HOA Board